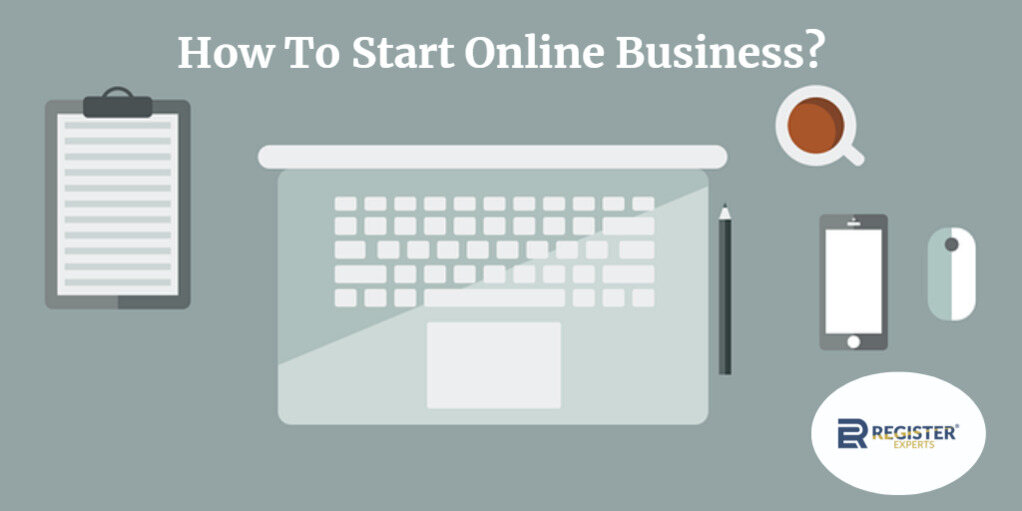 Online businesses are receiving much more recognition and different resources to flourish in the past few years. Numerous online business start-ups have emerged as some of the multi-baggers in this sector. Online business can be of any kind and you can start it from anywhere and anytime you want to. In India, starting an online business has a lot of potential and amazing scope to achieve big success.
Are you planning to start an online business? Yes? Then you would want to know about all the important details and steps which are required to be followed. In this article, we will be talking about how to start an online business in India and how you can establish yourself successfully.
Why Start An Online Business?
If you are wondering whether it would be a right decision to start an online business or not, then you must read the following section, where we will discuss with you why you should start an online business.
An online business can be of great potential. If you can promote and market your brand the right way, an online business has much more potential to grow than an offline business. They are not limited to only a particular area or state. The people from all over the world can access your websites.
An online business can be started without much capital in hand. When you plan to start any kind of business, you require a significant amount of capital for expanding and running the business. But an online business does not require that much money right at the beginning. Therefore you can start an online business without many resources as well.
Online businesses can be managed virtually from anywhere you want and at any time. You will only need an electronic device like a mobile phone, laptop or desktop to open your website and manage it according to your needs. Therefore many people shift to online businesses because they are much easier to manage than the ones offline. So you have the freedom to access and run your business at your will.
You have much more flexibility and freedom in terms of location or time. It is not necessary for you to choose a particular location to start your business because it is the internet where you are going to put up your business and it is accessible to everyone. You can arrange your time as per your choice and manage the website when you want to.
Therefore as you can see that there are so many reasons because of which online business has grown so much in the past few years. Now we will move to the important steps which are required to start a business.
How To Start The Online Business?
If you have read the article until this point then you are aware of why you should start an online business. Now we will discuss the important steps which are required to start an online business. Read through the following steps carefully because each one of them is equally important in the whole process.
The first step which you are required to carry out is to buy a domain. There are several domain agencies present in the market. Getting a domain requires the registration of your name and that of your business with an organization called ICANN through a domain name registrar. You will have to pay a registration fee for the domain name you choose. The moment you pay the fee, you will have the right for that particular domain for exactly one year. You will be able to renew your domain again after a year or you can also buy it for more than a year depending on the domain. Once you have your own domain you can run your website without any issues of copyrights or licenses.
Building the website is the next step which you must follow very thoroughly because it is the very foundation of your online business. After you have bought the domain you will be required to build a website around it. You will need to host your website on a particular hosting site.Different hosting plans provide you with different kinds of benefits.
After you get the website hosted, you will need to customize and design it according to your own choice. Try to create an attractive and useful website so that it is convenient for the people while they use the website. Your website is the face of your business, therefore, make sure it reflects the type of business you are conducting. Your website should have quick loading times and fast server response for the best performance to the users.
Once you have registered your domain and built a website, you will need to register your company under the government rules and policies. It is a complicated process and therefore you will need to follow all the steps very carefully. Here are the important steps which are required to follow to register your private limited company or any type of company and make sure it is legally authorized to carry out any kind of business.
The first step is to choose a correct and unique name for your company registration and then make application through RUN web-service to the MCA for its approval. It hardly takes two or three days.

Once the name is approved and allotted by the government it is valid for only 20 days and all the process for registration must be completed within these 20 days. After name approval, all the documents will be prepared for company registration and then you will be required to apply for Digital Signature of Directors and Shareholders of The Proposed Private Limited Company (Pvt. Ltd.) in India. This is an important step because without DSC you won't be eligible to sign the application form. That is why DSC is the most important part of company registration.

Once all the documents and DSC registration is completed you need to submit the application form through the professionals like Company Secretary or Chartered Accountant or Cost Accountant or an Advocate online on MCA portal after their as well as professional's digital signature, remember there is no physical filing allowed for company registration, all the applicant who desires to incorporate his or her business by company registration need to file an application form only through the professionals electronically.

Once your form is submitted to the concerned ROC in whose jurisdiction you want to incorporate your company, the Registrar will examine your application form and verify the authentication of your all documents. In an electronic time now there is no physical verification done by the Registrar for company registration. If your all documents and application are correct the ROC will issue Certificate of Incorporation.

Now you will need to apply for GST as well if your company meets the regulations of the GST procedures.
So this is how you are going to register your company under the government rules and regulations. It is very important that you follow the steps which we have mentioned because if you do not register your online company under the government policies then you can face a lot of legal problems later on.
Annual Compliances After Registration
After you have registered for your online company, you are required to maintain some compliances. These are called annual compliances.
Appointment of Auditor- The first Statutory Auditor has to be appointed within 30 days of incorporation in the first board meeting.

Holding Board Meeting- The first meeting must be conducted within 30 days of the incorporation. There must be a minimum of 2 meetings, one in each half calendar year. A minimum gap of 90 days is required between 2 of the meetings.

Holding Annual General Meeting- One Annual General Meeting is required to be conducted. There should be a maximum gap of 15 months between 2 consecutive AGMs.

E- Forms Filing Requirements also compulsory.
There are some other compliances as well which you can know about by contacting the government officials or visiting the online registration website.
As you can see that carrying out a business online may be easy and may have a huge potential, but at the same time, there are some important legal processes which you must complete before you can start your business. These legal processes are very important in India and any kind of failure to do so can prove to be very fatal.
If you have read the article until this point then you are now aware of the different processes and steps which you must follow so that you can legally carry out your online business in India. Make sure that you read carefully about all the steps that we have discussed here so that you do not miss out on any important information or relevant details related to the steps. We hope that this article will help you to gain a lot of potential productivity and profits in your online business.
If you can take care of your business the right way by following important and technical strategies then you can establish yourself in the online market very quickly. The online business sector is huge and you have a great window of opportunity to make it towards the successful side of it.
Still Confused? Talk To Our Experts
Company & Trademark Registration Online In India