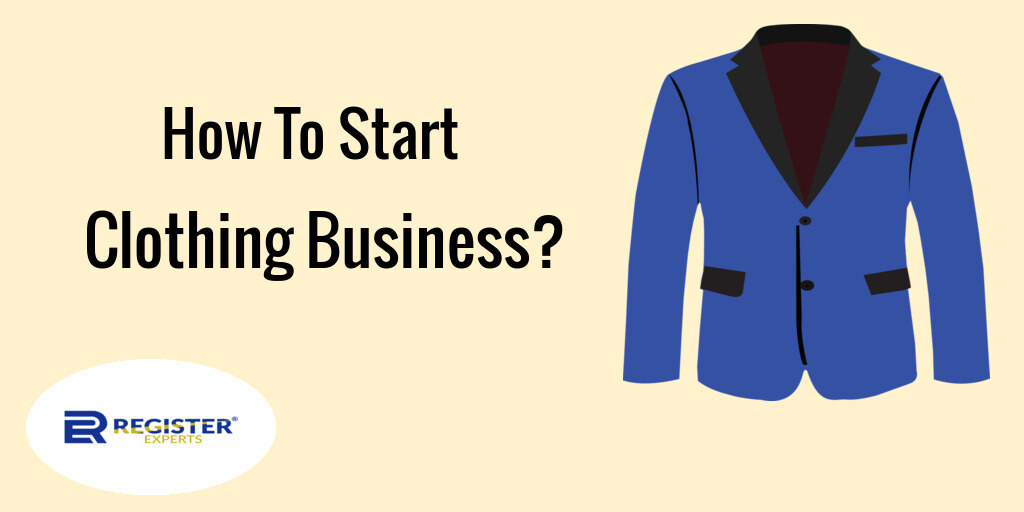 In today's time, it is not very simple to start any business in India. There is a proper procedure that needs to be followed to start your own business and make it successful or profitable. It is not just about opening your store at any location, there is full guidance on how to start your business. To start a clothing business or you can say a Fashion Store there is a way to launch it to make it successful.
Before Starting Your Fashion store consider the following points:
It is not very simple to start a fashion business, it takes a lot of your sweat.

The challenges are at every step 

Follow your passion at every stage, don't down yourself if it becomes difficult to get the way.
To Start The Clothing Business, Follow These Steps:
For clothing business or you can say E-Commerce business require a proper plan and blueprint to make them successful if the business is started without planning there is a huge chance of doing mistakes and it will cause loss and damage to your business. It is always advisable to follow the following steps to avoid mistakes:
Do Research On The Need Of Market
It is very important to know the demand of the market, if you are selling any product which is out of fashion you will never be able to make any profit. Or if you are selling the same product just like others even then it becomes very difficult to reach your goal, so it is always good to do different things and come up with unique designs and ideas. A unique and good design always attract customers. So, make research on the need of the market and also collect information about the latest trends.
Prepare Your Business Plan
A good business plan gives the right direction to the entrepreneur in which he/she has to work for the business. You should always know the standard of your business, which type of business do you want to start? Whether it should be like a boutique or you want to open a store or like a famous brand. Once you will get this answer it becomes easy to work in this direction. You should know about your goal so that you can work on it and make it a brand.
Who Is Your Targeted Audience?
Before selling any product to the customers you must know about them, for example, their choices, their status, their current preference etc. It is important to target your audiences so that it becomes easy for you to sell your products to them, and become a brand in the market after that you can expand your business to another level.
Once your target audience is set, now you have to work on your business design or you can say, business model. Now you have to do some paperwork, like making a blueprint of your business ideas so that you can work in a straightway.
Find A Cloth Manufacturer
The most important raw material in this industry is cloth, so you have to find the cloth manufacturer to get the raw material at a reasonable rate. To make your product good you should always consider the quality of the raw material. If the quality of your product is good you can get the customer trust easily which is very helpful for your business.
The brand name is the identity of every business, every business owner must be very careful while choosing their brand name because it should be unique and should not be similar or identical to the existing brand names. If it is similar then there must be a chance that the customer can get confused between your brand and the existing brand and which can harm your business in future. So, try to create your brand name, you can create a logo as well along with your brand name. It is very important to register your trademark with brand name and logo.
After considering all your costing now it's time to fix the price of your items. The price should be more than your cost so that you can make a profit and can expand your business. The price of your items will depend upon you.
Once your product is ready or almost ready to launch, start doing marketing of the product. You can start marketing on Facebook, Instagram, or you can contact influencers for marketing your product. If you want to sell online you can sell on Amazon and Flipkart. You can create your own website. For that, you have to buy a domain according to your brand name. The website of your business should be user-friendly, colourful, it should have a lot of pictures of your products or dresses, and the most important thing it should provide a secure payment gateway.
Set Your Distribution Goal
You also have to consider your distribution goals for which if you need any partner then go for it, don't be afraid to partner with some business professionals because it will help you to reach your business goal.
Once Your Brand Is Launched Go For Expansion
A good business entrepreneur never stops at one point, he/she should always go for more, if one store becomes successful, go for opening its branches and do all the necessary things for its expansion. Take investments if it is required and make your brand popular and be a successful businessman or woman.
Still Confused? Talk To Our Experts
One Person Company Registration. Get CA/CS Assisted Services