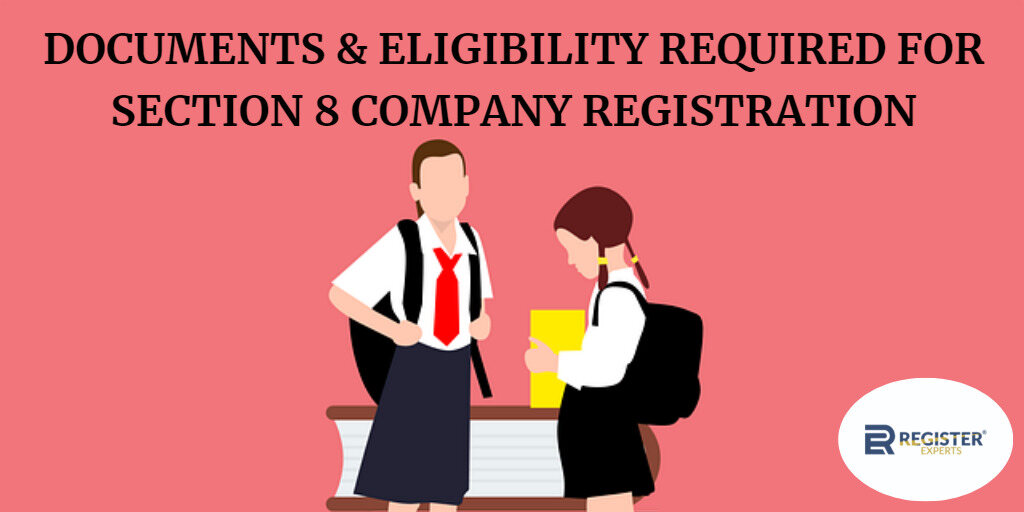 Section-8 company is a company which has the objective to works as a social service and not to make any profit for themselves that is why it is also known as NGO, which means that company is not for earning profit. They work in the field of commerce, literature, arts, sports, science, education, health, research & development, and to protect the environment, earth and life of living organisms, to work for the development of society, and many other objectives. The section-8 company is registered with the Ministry of Corporate Affairs through the Registrar of companies (ROC) in whose jurisdiction the registered office of the company is situated. The section-8 company can be registered as a private limited company or public limited company, the procedure to register a section-8 company is completely online. Minimum 2 persons are required if the company is registered as a private limited and 7 if it is registered as a public limited company. But the company cannot register as a one person company and a single person cannot start the section-8 company under the companies act.
It will take around 10-15 days to complete the company registration process without visiting any government office. The certificate of Incorporation and license is granted by the registrar online. After getting the company registered it has to do annual compliance every year to avoid penalties and other consequences the basic compliances are like ITR filing, Director KYC, preparation of balance sheet, profit & loss a/c and all ROC filing.
Documents Required For Section-8 Company Registration
For Directors and Members
In case if Indian Resident:
PAN card

Photo

Aadhaar Card

Id proof (Voter Id/Driving License/Passport); anyone

Address proof (Bank Statement/Electricity bill/Mobile bill/Telephone bill); anyone but should not be older than 2 months
In case if Foreign Resident:
Passport

Address proof (Bank statement/Telephone bill/Mobile bill); anyone

The above documents should be notarized and apostille in the country where it is issued and if it is in any other language then a copy of its English translation must be attached with these documents.
For Registered Office Address
If the property is owned then either sale deed or house tax receipt or any other ownership document

If the property is rented then rent agreement or lease deed

Utility bill (Electricity bill/Gas bill/Mobile bill/Telephone bill); anyone but should be latest 

NOC from the owner of the property.
Eligibility For Section-8 Company Registration
Minimum 2 people are required to start the section-8 company as a private limited and 7 if the company is registered as public limited

At least one director of the company should be an Indian resident 

There is no minimum capital required to start the section-8 company registration

The registered office address must be situated in India.

The objective of the company should be social welfare without the profit-earning motive

The director of the company must have Digital Signature Certificate before starting the registration process

The director of the company should not be disqualified under section 164 of the companies act, 2013
Still Confused? Talk To Our Experts
Section 8 Company Registration. Get CA/CS Assisted Services