After getting GST registration it becomes mandatory to file a GST return on a monthly or quarterly basis, if any applicant fails to file the return on time then there will be a penalty charged by the government on daily basis. After getting the GST number there is some information that needs to be mention in the invoices and these are:
Company or firm name

Office address

Contact detail

Date of invoice

Amount of invoice

GST amount along with rate

Product/services detail and its quantity

HSN (Harmonised System of Nomenclature) code.
On 15 October 2020, there was an amendment vide notification no. 78/2020 that every taxpayer should specify the digits of the HSN (Harmonised System of Nomenclature) or SAC (Service Accounting Code) on the invoices w.e.f. 1st April 2021. 
| S.No | Aggregate Turnover Preceding FY | No. Of Digit Of HSN code |
| --- | --- | --- |
| | | |
| | | |
Now all the taxpayer who has the GST number mandatorily mention the HSN code in their invoice, and now the question is how to find their HSN code.
HSN code is a code in respect of the business activity which the applicant is going to do under such GST. At the time of registration, all the applicant has to provide the details of their business activity and it can be done only by selecting the provided HSN/SAC code.
How to find the HSN/SAC code which is applied at the time of registration?
Firstly, login into your GST account by entering your id and password
After login into the account go to the services option and then on user services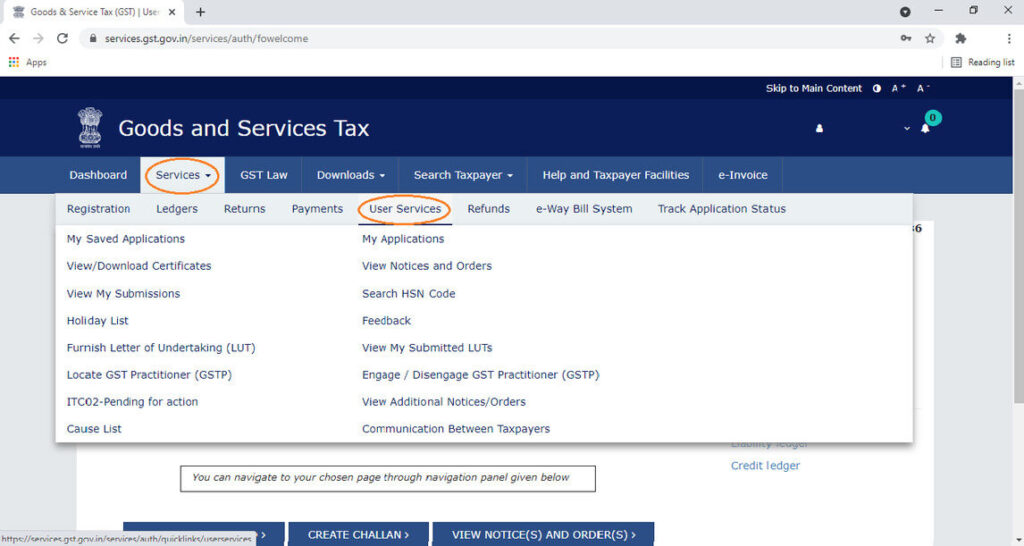 And then go to the "View my submission"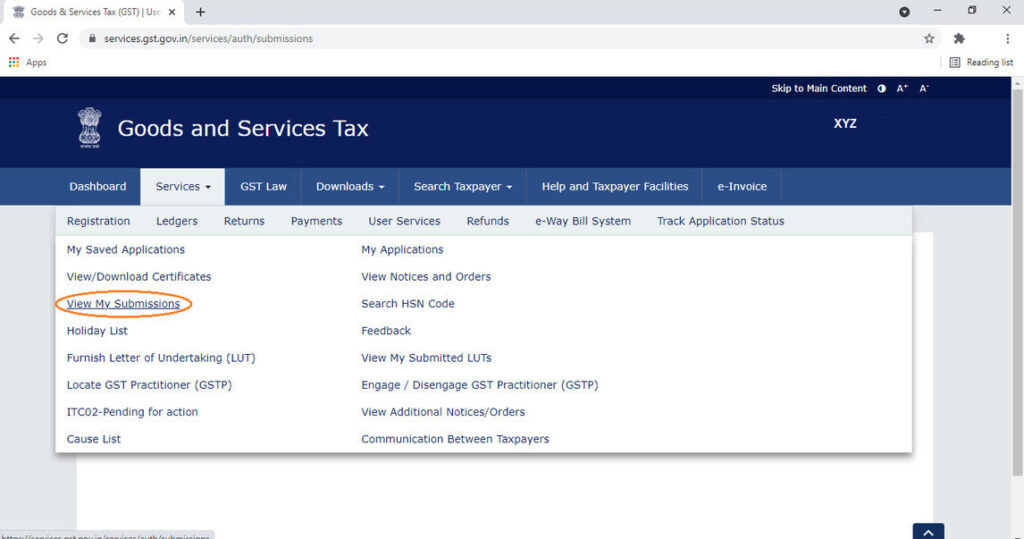 Now we have to select the form which is submitted at the time of registration and the form name is "GST REG-01" and click on the search button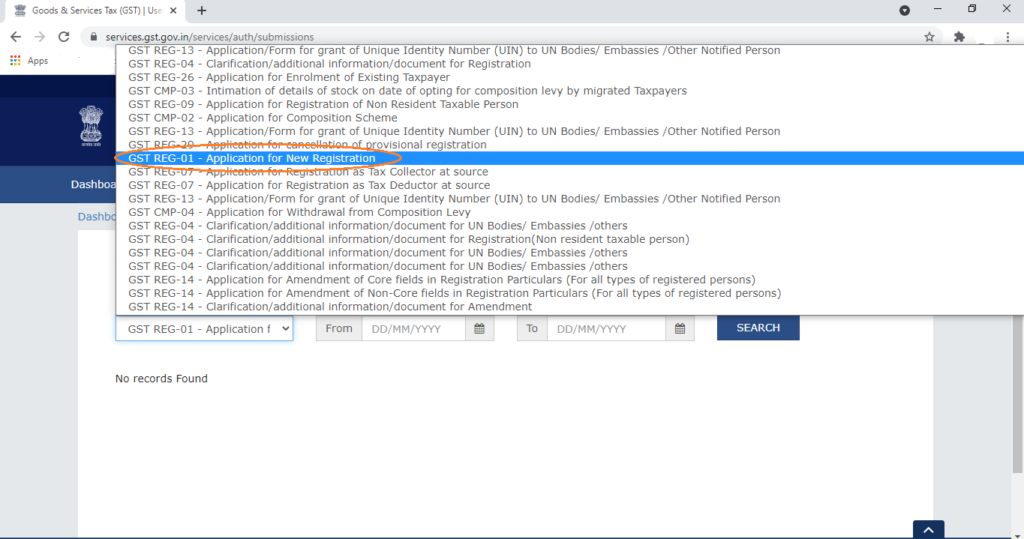 After this click the view button to open the form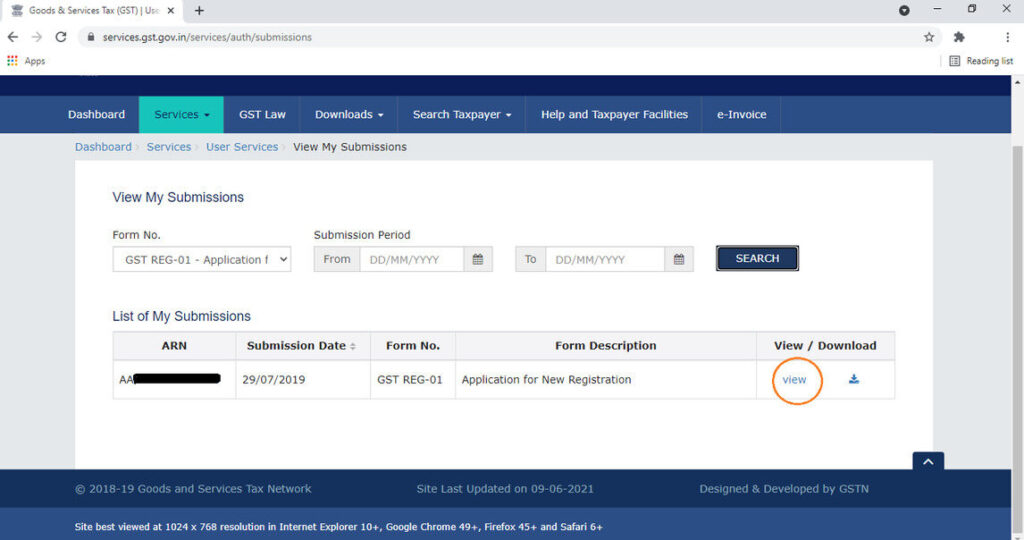 After this, the complete form will be opened which was submitted to the government for GST registration and in this, we have to select the "Goods & Services" option to view HSN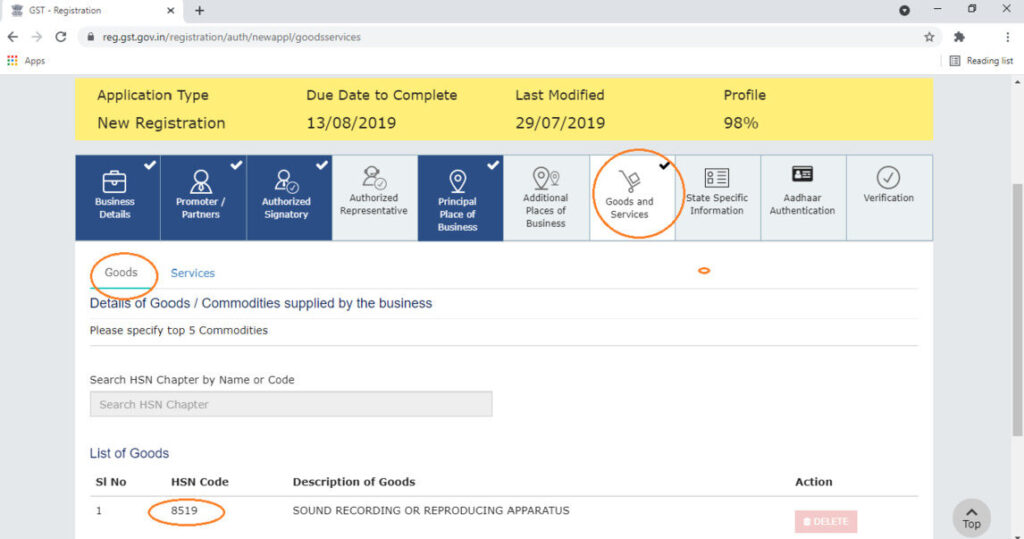 These steps are required to find the HSN/SAC code which is applied at the time of registration. But if anyone wants to know the HSN/SAC code other than applied or wants to know the codes of different products or services then the procedure is as follows:
Anyone can find the HSN code without login into any account just visit the GST website 

https://www.gst.gov.in/

 and go to the "user services" option under the "services" option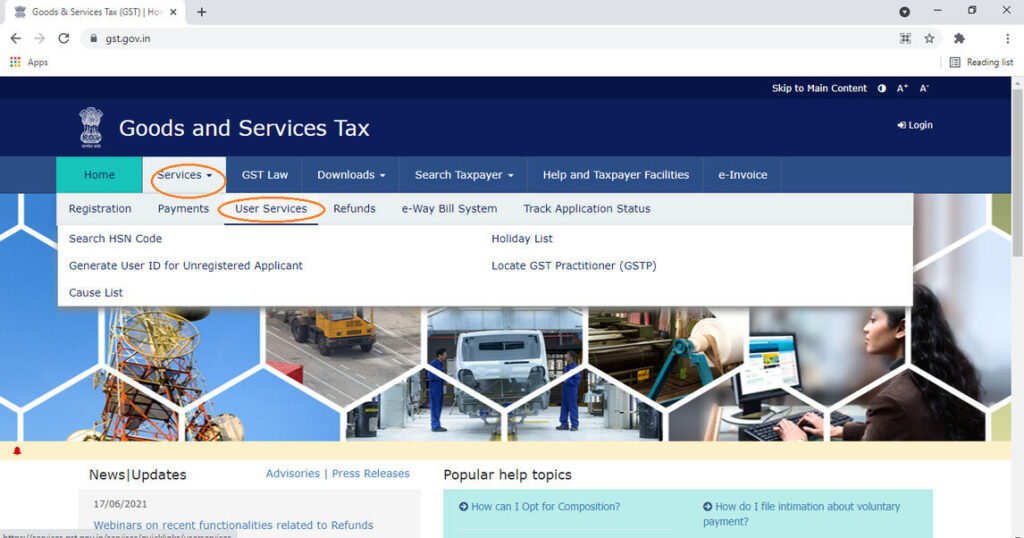 Go to the Search HSN code option
After that, a page will appear where you have to write the business activity name and then search the HSN/SAC code will appear and select it according to your business. On this page, there is an option given where you can download the HSN code list in excel format.
Still Confused? Talk To Our Experts
GST Return Filing Starting @ Rs 200 Per Month. Get CA/CS Assisted Services